about me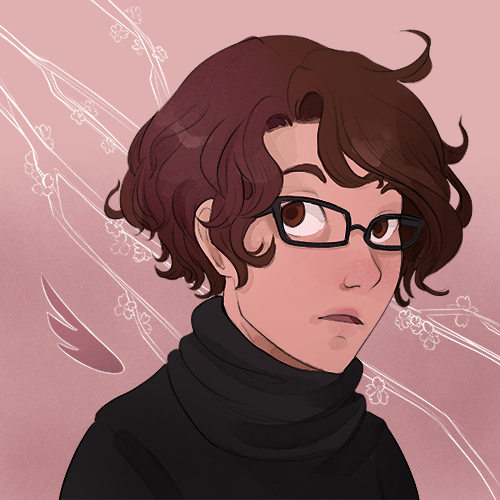 Meep Matsushima spent her entire life escaping into stories. She has flirted with faeries, pined for lovers who disappeared through magic doors, and helped an exiled elvish princess build an empty city.
Meep has a BA in East Asian Studies from Simmons
College
University. She lived in Tokyo for almost a decade, where she started her school librarian career, walked for miles looking for tiny shrines, and found queer community.
Meep Matsushima is a disabled
1
femme dyke poet-librarian originally from New England, currently living in the D.C. suburbs with her brothers, craft supplies, books, and cat. She writes speculative poetry, short stories, and middle grade novels.
1
several acronyms (hEDS, ADHD-I, OCD, SAD, &c)
creative work
beta reading
Starting in
April 2020
, I am offering sensitivity reader services. I can read for the following:
life experiences: death of a parent; neo-pagan cults; international school (teacher perspective)
queerness: lesbian/dyke; growing up asexual
mental illness: adult diagnosis of ADHD-I; OCD; depression; complicated grief
physical disability: chronic pain; chronic fatigue; hypermobility/hypermobile Ehlers-Danlos syndrome; assistive tech (cane)
I specialize in
picture book
and
middle grade
manuscripts. I can also read
young adult
books.
Why should you hire me?
Collection development is my day job. In addition to sensitivity reading, I can tell you if I think I'd buy your book for the school library based on student interest and/or curriculum support.
How much does it cost?
short stories: (up to 10,000 words) $25
novellas-novels: (45,000-75,000 words) $175-$250
To find out more
please email me at
meepnanowrimo @ gmail . com
with the subject "BETA READING."
social media